Notes from the Manager
Related Strips: #351: Don't Be Crazy; #379: While You Were Gone II: The Wrath of Keith
I played around in Manga Studio Debut for the line art in the two panels here. I kind of like it. I'm not convinced I like it enough to completely stop using a brush (for the rare occasions I do hand-drawn comics), but it's way better than inking in Photoshop, that's for sure.
You know there's T-shirts and stuff available in The Multiplex Store, right? No? Well, there are!
UPDATE (9/1/09): There is a new TopWebComics vote incentive available — a brand-new bonus strip from the upcoming Multiplex: Chapter 2 eBook that fits in-between #35 and 36. The last panel might be a little bit confusing (or anti-climactic) if you read this strip on its own, but the idea is that it leads directly into #36 and #37, so you'll want to read the bonus strip and then those two strips for the full effect.
Multiplex News & Updates
Bonus comics, drawings, and
other awesome stuff
Saturday, July 1, 2017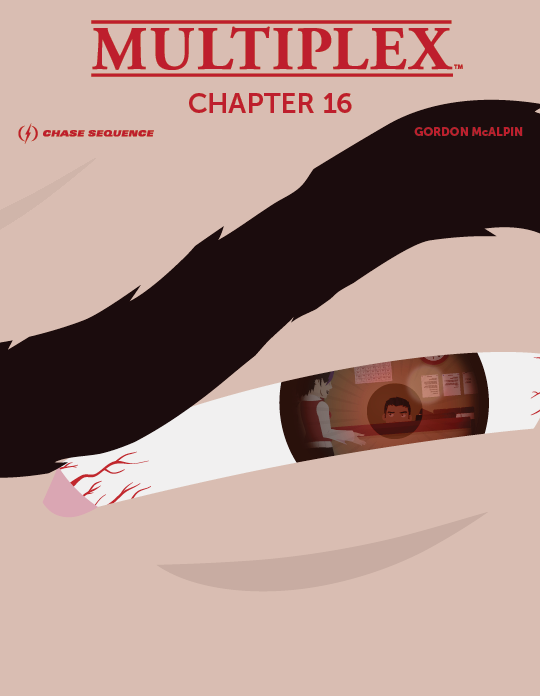 $3+ Patreon supporters get this one for free (until the next eBook is available), but for the rest of youse: The Multiplex: Chapter 16 eBook is now available!
Chapter 16 collects strips #339 –362 from the Multiplex archives, plus four bonus comics and one "extended scene" not found in the archives! Chapter 16 costs $1.99.
Supporting the Multiplex chapter eBooks helps make future Multiplex print collections possible. Thank you for your support!
Other Recent Posts