Notes from the Manager
In case you're not up on your new movies (or don't live in the States or something), the movie they're watching is Michael Mann's Public Enemies, which stars Johnny Depp as John Dillinger, opposite Christian Bale as Melvin Purvis, the man in charge of the investigation that kind of just killed him instead of actually bothering to bring him to justice. (Oops.) Here's the trailer:
The use of handheld digital video cameras on Public Enemies has caused something of a movie-geek controversy, in part because some people think it's inappropriate to use digital video on a period film at all (which I think is silly) and in part because some people think the movie looks like shit.
Me, I'll save my comments for Monday, after Lydia and the gang have had a chance to discuss it first, but I will say this: if you don't mind the way it looks, the story is terrific, and the actors are great.
Multiplex News & Updates
Bonus comics, drawings, and
other awesome stuff
Saturday, May 20, 2017
Hello! If you're in the area, come meet me at Wizard World Philadelphia with Phil Kahn of Guilded Age. We'll be at Booth 1702. NOTE: I will only be there from June 2–4. No Thursday preview for me.
(Here's a floor plan for your planning pleasure.)
If you use the coupon code GUILDED, you can get 20% off your advanced ticket orders.
I will have copies of the brand-spankin'-new, not-even-officially-released Multiplex: The Revenge (Book Three) in tow, draw sketches (for monies), and if my iPad has any juice in it, I'll show you some behind the scenes stuff from the Multiplex 10 short, too.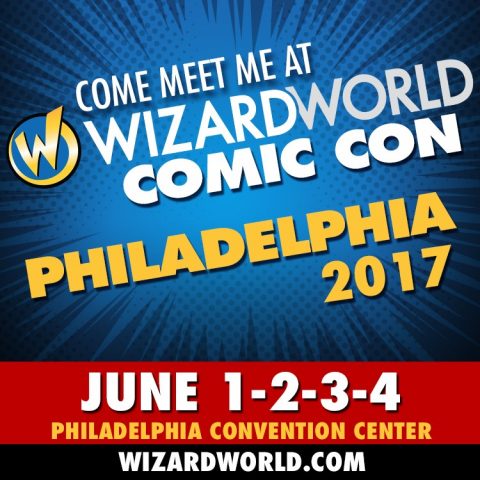 Other Recent Posts