Notes from the Manager
The movie they're watching is Observe and Report, starring Seth Rogen. Here's the full clip that the scene in the strip is from:
(If the embedded player doesn't work, click over to Spike to see the clip.)
It's not a laugh-out-loud clip, but the movie itself is peppered with very funny scenes and a disconcertingly bleak story that builds up to an absolutely hilarious ending. It is, however, just about as dark as dark comedy gets. If Bad Santa was just too sweet and cheerful for you, then you'll love the shit out of Observe & Report!
Joe, Tom and myself discussed the movie at length during this week's Triple Feature, but the short version of the podcast is this: Tom didn't see it, Joe loved it, and I thought an absolutely brilliant payoff in the last several scenes elevated a really good movie to a great movie — but I think I would've enjoyed it a little more if the R-rated trailer hadn't given away too much of the best scenes from early in the film. When it's out on DVD, it's definitely something I'll want to revisit, though.
Multiplex News & Updates
Bonus comics, drawings, and
other awesome stuff
Saturday, July 1, 2017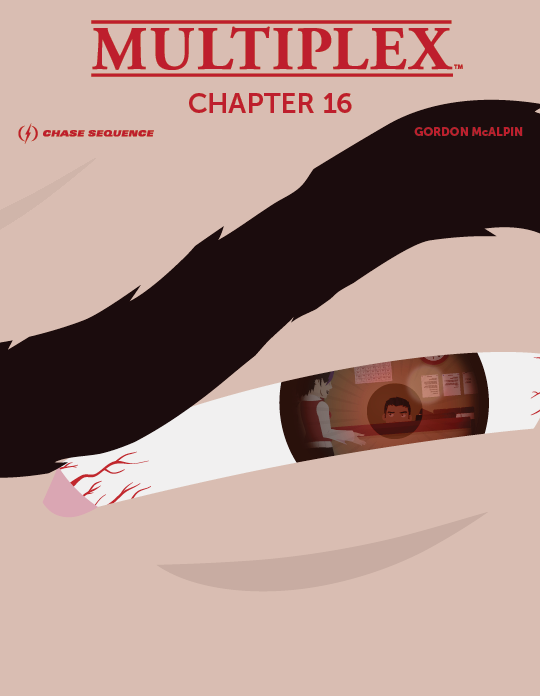 $3+ Patreon supporters get this one for free (until the next eBook is available), but for the rest of youse: The Multiplex: Chapter 16 eBook is now available!
Chapter 16 collects strips #339 –362 from the Multiplex archives, plus four bonus comics and one "extended scene" not found in the archives! Chapter 16 costs $1.99.
Supporting the Multiplex chapter eBooks helps make future Multiplex print collections possible. Thank you for your support!
Other Recent Posts