Notes from the Manager
Related Strips: #50: Git-R-Done!; #67: Caution Period
You can read a bit more about the incident this strip addresses over at Movie Make-out ("James Joseph Cialella Jr., folk hero"), if you didn't see it last week. Yes, it actually happened (of course), and — just to nip one line of offense in the bud — no, wanting to help a guy pay for legal fees doesn't mean you're condoning anything he (allegedly) did, up to and including the attempted murder charge — if, in fact, Mr. Cialella was attempting to murder the guy, which I seriously doubt. I'd lay money down that charge gets reduced or dropped.
From the article, it seems as if the gunshot victim was between his family and Cialella, yet Cialella returned to his seat to watch the movie afterwards, which leads me to believe he probably could have easily killed the gunshot victim if he had the inclination to do so — but I'm not a cop or a lawyer, so what do I know?
One thing I do know is how to read, though, and the number of articles that edit out (in my opinion) crucial details in the timeline of the incident, or headlines that are oversimplified to the point of inaccuracy (such as "Phila. man shot because family talked during movie," for instance), disturbs me. No, the two men argued because the family talked during the movie, and the dispute turned physical, after which Cialella allegedly drew his gun. It's not as if they were talking, and he immediately turned around and shot the guy. The scant information we do have from the Philadelphia police makes this perfectly clear.
Anyway, I suppose we'll just have to wait and see how this case progresses.
(Thank you for the translation assist, Jackson and Sofía.)
Multiplex News & Updates
Bonus comics, drawings, and
other awesome stuff
Saturday, May 20, 2017
Hello! If you're in the area, come meet me at Wizard World Philadelphia with Phil Kahn of Guilded Age. We'll be at Booth 1702. NOTE: I will only be there from June 2–4. No Thursday preview for me.
(Here's a floor plan for your planning pleasure.)
If you use the coupon code GUILDED, you can get 20% off your advanced ticket orders.
I will have copies of the brand-spankin'-new, not-even-officially-released Multiplex: The Revenge (Book Three) in tow, draw sketches (for monies), and if my iPad has any juice in it, I'll show you some behind the scenes stuff from the Multiplex 10 short, too.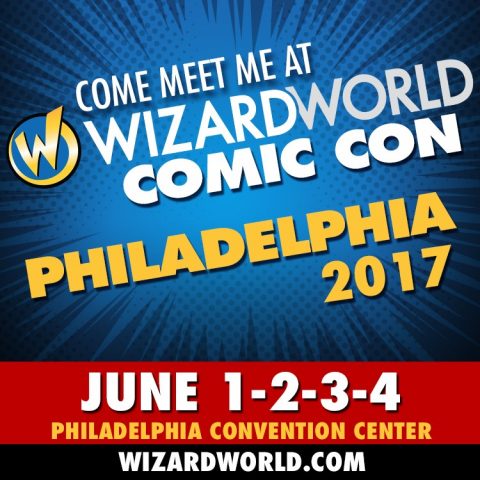 Other Recent Posts