Notes from the Manager
Related Strips: #312: The Reader
I didn't post the over-the-weekend update that I'd planned (sorry), so here that is, and there will be two more strips this week — on Wednesday and Friday — although Wednesday's will finish off this scene with Becky, Jay and Jason. See you soon.
The Triple Feature is taking a break this week, so we can catch up on all of the movies for a gala End of 2008 show the following week (…yes, in 2009). Movie buffs like myself, Tom, and Joe always have a heck of a time trying to watch as many of the end-of-year releases as possible, especially with so many awards contenders coming out in the last two weeks of December every year. So far in my own end-of-year movie marathon, the highlights have been The Wrestler (out now in a good chunk of the country), and two documentaries, Man on Wire and Up the Yangtze (both out now on DVD).
Multiplex News & Updates
Bonus comics, drawings, and
other awesome stuff
Saturday, July 1, 2017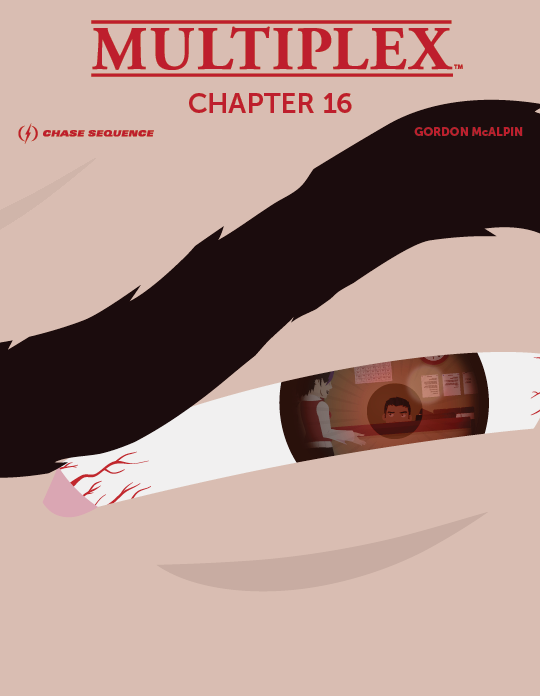 $3+ Patreon supporters get this one for free (until the next eBook is available), but for the rest of youse: The Multiplex: Chapter 16 eBook is now available!
Chapter 16 collects strips #339 –362 from the Multiplex archives, plus four bonus comics and one "extended scene" not found in the archives! Chapter 16 costs $1.99.
Supporting the Multiplex chapter eBooks helps make future Multiplex print collections possible. Thank you for your support!
Other Recent Posts