Notes from the Manager
Related Strips: #301: Franklin Onassis, All American; #302: Necessary Roughness
If you haven't been around for a few days, you'll probably notice that the site's been redesigned slightly. The ads are a little more obtrustive (sorry) but there are actually fewer of them! (I'm also trying to see if I can stop serving the most annoying ones.
Let me know if you have any problems with it, or see any mistakes. (If you do see something weird, first try clearing your cache or forcing a browser refresh.)
Update (11/25): Late second strip this week, sorry! Probably Friday during the day? It's mostly hand-drawn, and I don't want to rush it before I head out of town for the Giving of Thanks. (Nevermind.)
Update (11/26): So there is a second strip this week — the first of a two-part strip — but I'm putting it in the forum, because it's set after this current football story arc wraps and I didn't want to immediately confuse any of you. (I will add this completed "interlude" strip into the archives after the football arc wraps.)
The deal is this: I'm much slower with the hand-drawn stuff than vector art (only when I'm only using existing characters and backgrounds), and this being Thanksgiving week, I'm strapped for time to work on the strip. Since the next Multiplex strip has a few hand-drawn panels, rather than rush it out or put up the strip late, I thought I'd put up an quicker-to-draw (read: vector) strip over the next few days while I do the holiday thing and get caught up on the football storyline. Sorry to interrupt the story and keep you in suspense!
Go read the new comic in the forum here. Part two will show up over the weekend sometime, probably.
Update (11/29): Part two is up in the forum now.
Multiplex News & Updates
Bonus comics, drawings, and
other awesome stuff
Saturday, May 20, 2017
Hello! If you're in the area, come meet me at Wizard World Philadelphia with Phil Kahn of Guilded Age. We'll be at Booth 1702. NOTE: I will only be there from June 2–4. No Thursday preview for me.
(Here's a floor plan for your planning pleasure.)
If you use the coupon code GUILDED, you can get 20% off your advanced ticket orders.
I will have copies of the brand-spankin'-new, not-even-officially-released Multiplex: The Revenge (Book Three) in tow, draw sketches (for monies), and if my iPad has any juice in it, I'll show you some behind the scenes stuff from the Multiplex 10 short, too.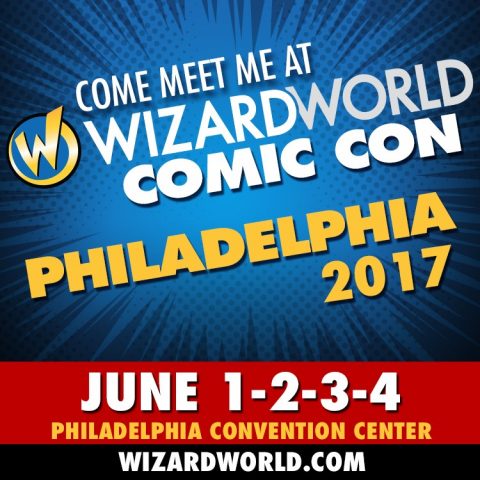 Other Recent Posts