Notes from the Manager
Related Strips: #16: That's Really Interesting ; #109: Dare to Dream; #210: Second Verse, Same As the First; #230: Life, the Universe, and Everything; #287: Personal Religulosity, Part One; #288: Personal Religulosity, Part Two; #289: Personal Religulosity, Part Three
Another related strip that's not in the archives — #23½: Proud and Prejudiced — can be found in the first (and only, so far) Multiplex eBook, starting on page 29, or over at my Flickr page.
While #288 mentions that Becky is Jewish, she's non-practicing. Which explains why she's eating a pepperoni pizza in this strip and #53, as well as her "like me" comment in panel 2 of this strip.
Incidentally, I do highly recommend both Anna Karenina and Karen Armstrong's A History of God, to believers and non-believers alike. I haven't seen the 1977 BBC version of Anna Karenina Jason's looking at, but it is 550 minutes long (it was a 10-episode mini-series).
UPDATE (10/14): Heads up! I've been interviewed by ComixTalk again.
Multiplex News & Updates
Bonus comics, drawings, and
other awesome stuff
Saturday, July 1, 2017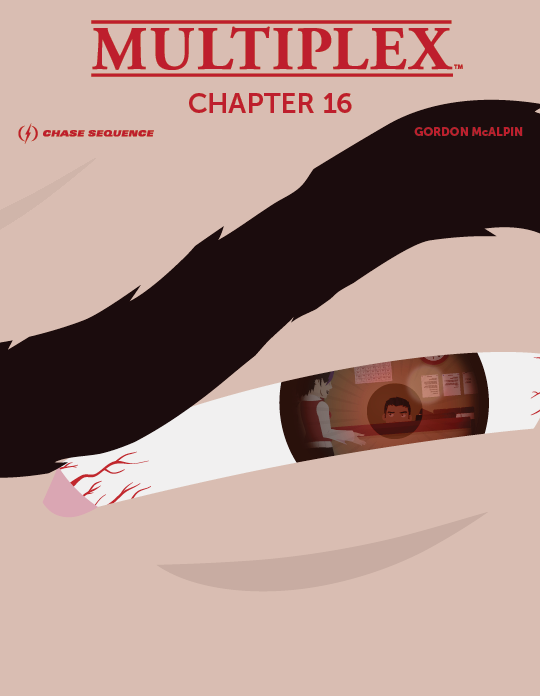 $3+ Patreon supporters get this one for free (until the next eBook is available), but for the rest of youse: The Multiplex: Chapter 16 eBook is now available!
Chapter 16 collects strips #339 –362 from the Multiplex archives, plus four bonus comics and one "extended scene" not found in the archives! Chapter 16 costs $1.99.
Supporting the Multiplex chapter eBooks helps make future Multiplex print collections possible. Thank you for your support!
Other Recent Posts