Notes from the Manager
Related Strips: #16: That's Really Interesting ; #109: Dare to Dream; #210: Second Verse, Same As the First; #230: Life, the Universe, and Everything; #287: Personal Religulosity, Part One; #288: Personal Religulosity, Part Two; #289: Personal Religulosity, Part Three
Another related strip that's not in the archives — #23½: Proud and Prejudiced — can be found in the first (and only, so far) Multiplex eBook, starting on page 29, or over at my Flickr page.
While #288 mentions that Becky is Jewish, she's non-practicing. Which explains why she's eating a pepperoni pizza in this strip and #53, as well as her "like me" comment in panel 2 of this strip.
Incidentally, I do highly recommend both Anna Karenina and Karen Armstrong's A History of God, to believers and non-believers alike. I haven't seen the 1977 BBC version of Anna Karenina Jason's looking at, but it is 550 minutes long (it was a 10-episode mini-series).
UPDATE (10/14): Heads up! I've been interviewed by ComixTalk again.
Multiplex News & Updates
Bonus comics, drawings, and
other awesome stuff
Saturday, May 20, 2017
Hello! If you're in the area, come meet me at Wizard World Philadelphia with Phil Kahn of Guilded Age. We'll be at Booth 1702. NOTE: I will only be there from June 2–4. No Thursday preview for me.
(Here's a floor plan for your planning pleasure.)
If you use the coupon code GUILDED, you can get 20% off your advanced ticket orders.
I will have copies of the brand-spankin'-new, not-even-officially-released Multiplex: The Revenge (Book Three) in tow, draw sketches (for monies), and if my iPad has any juice in it, I'll show you some behind the scenes stuff from the Multiplex 10 short, too.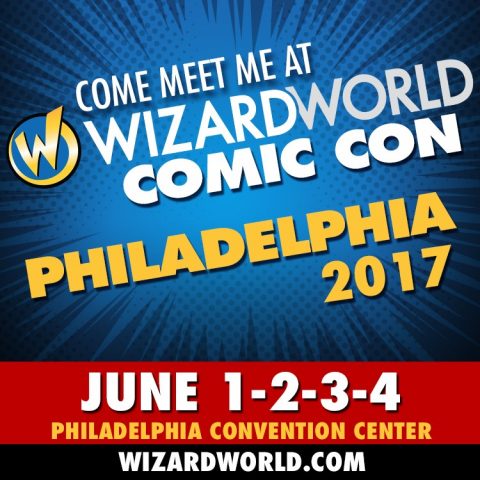 Other Recent Posts