Notes from the Manager
I'm going to try for another strip on Friday (hence the Wednesday update), buuut it might just end up being an extra-long Monday strip.
In the mean-time, complain about the new hairstyles in the Multiplex Forum!
You can see a trailer for House Bunny over at Apple. I enjoyed House Bunny, by the way. It's not a new comedy classic by any stretch of the imagination (perhaps it would have been if the writers — who previously penned Legally Blonde — had, you know, stretched their imagination a little bit more), but Anna Faris is always terrific, delivering mediocre lines so spot-on that it actually makes them funny… and it sure doesn't hurt that there's a lot of eye candy in the movie, despite the excess of slut-gear. (And yet, the screening I went to was almost entirely girls.)
For more on my thoughts (as well as Tom and Joe's) about the movie, check out episode #87 of The Triple Feature.
Multiplex News & Updates
Bonus comics, drawings, and
other awesome stuff
Saturday, July 1, 2017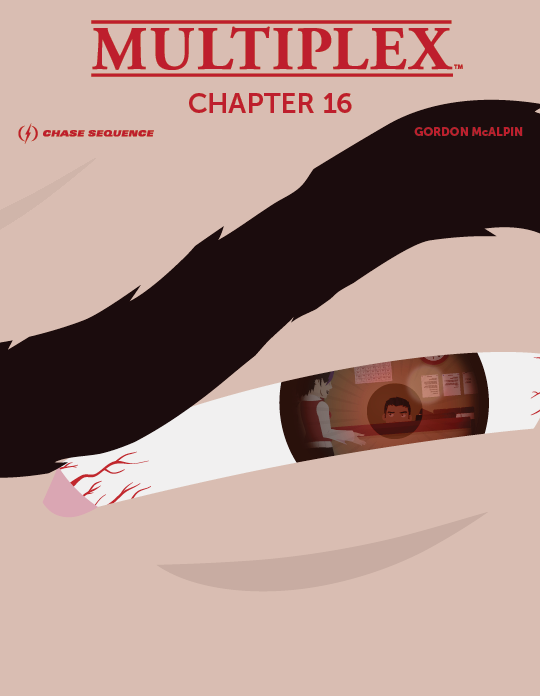 $3+ Patreon supporters get this one for free (until the next eBook is available), but for the rest of youse: The Multiplex: Chapter 16 eBook is now available!
Chapter 16 collects strips #339 –362 from the Multiplex archives, plus four bonus comics and one "extended scene" not found in the archives! Chapter 16 costs $1.99.
Supporting the Multiplex chapter eBooks helps make future Multiplex print collections possible. Thank you for your support!
Other Recent Posts