Notes from the Manager
Enh, I couldn't come up with a better title than "Back Where You Belong," which I've already used before, or "Out of Africa," which kind of spoils the, uh, "punchline," as it were. So the title for this is just the original title of the Will Smith movie, Hancock. Whatever.
By way of explanation for those of you who are in the dark about this strip, Charlize Theron is from South Africa. See? It's funny now, or something.
UPDATE: Dude. I didn't have a chance to go comics-reading 'til lunchtime, but it looks like yours truly makes a guest appearance in today's Theater Hopper (by Tom Brazelton, one of the other two-thirds of the Triple Feature)! Awesome! As Triple Feature podcast listeners know, Tom and I caught Wanted together at Wizard World Chicago, at the Muvico 18 in Rosemont (which is a gorgeous theater, by the way), and this strip is completely 100% true. Except for the parts that aren't.
Multiplex News & Updates
Bonus comics, drawings, and
other awesome stuff
Saturday, July 1, 2017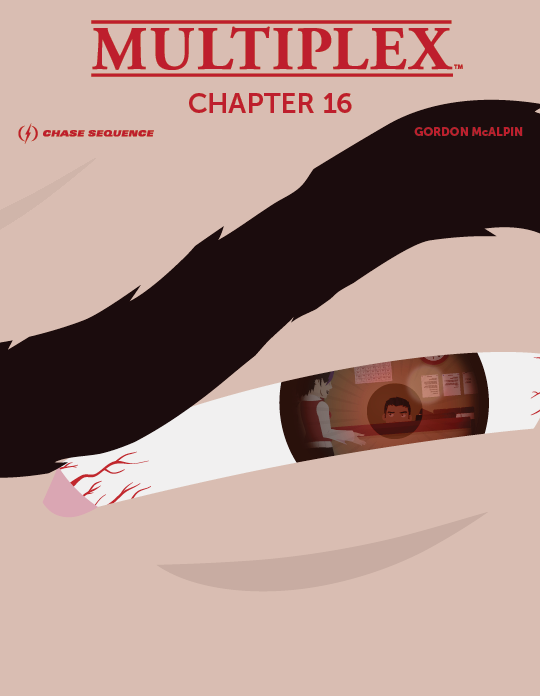 $3+ Patreon supporters get this one for free (until the next eBook is available), but for the rest of youse: The Multiplex: Chapter 16 eBook is now available!
Chapter 16 collects strips #339 –362 from the Multiplex archives, plus four bonus comics and one "extended scene" not found in the archives! Chapter 16 costs $1.99.
Supporting the Multiplex chapter eBooks helps make future Multiplex print collections possible. Thank you for your support!
Other Recent Posts