Notes from the Manager
Ta-dah! New website, sort of. With some help from my User Experience consultant -- a.k.a. my friend Taylor Regan of UXInvestigations -- I whipped up a new face for the Multiplex site. A lot of it is still more or less the same, but the site is, I think, a lot more streamlined and attractive.
• The header/menu has been fancied up and de-advertised. I'll let you discover the other new thing about it on your own, because I think it's pretty neat.

• I've removed and rearranged a lot of the buttons in the sidebar in order to cut down on Taylor called a "NASCAR effect" on the right side of the page.

• The MySpace and Facebook buttons on the side now link to the Multiplex group for each of those websites, respectively. (If you want to friend me at MySpace or Facebook, you're still welcome to, of course! I just moved those links onto the About page.)

I'm also working with my big brother Lawrence (who has apparently just bought a TV) to add a couple more minor functions to the site in the coming weeks, all aimed at making the website a little cleaner and the comic easier than ever to fall in love with -- and to share with your friends.

Anyway, I hope you dig the new site. Please let me know if you find any bugs or broken links. And, as always, thanks for reading!

Multiplex News & Updates
Bonus comics, drawings, and
other awesome stuff
Saturday, July 1, 2017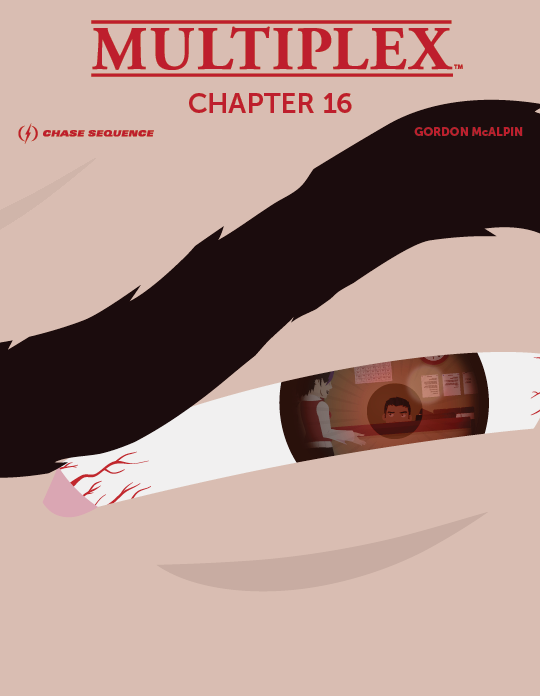 $3+ Patreon supporters get this one for free (until the next eBook is available), but for the rest of youse: The Multiplex: Chapter 16 eBook is now available!
Chapter 16 collects strips #339 –362 from the Multiplex archives, plus four bonus comics and one "extended scene" not found in the archives! Chapter 16 costs $1.99.
Supporting the Multiplex chapter eBooks helps make future Multiplex print collections possible. Thank you for your support!
Other Recent Posts