Notes from the Manager
So I saw Zodiac, and I really liked it. In fact, I like it more and more as I keep turning it over and over in my head. I'm tempted to see it again while it's still in the theaters, just to take it in on a technical level, since I was "distracted" by having to follow the entire, fascinating story this first time around.
Phenomenal cast, terrifically (and atypically) understated direction from David Fincher, and -- in my apparently somewhat unusual opinion -- not a second wasted in its 2:40 running time. I'd talk about it a bit more here, but I think we're going to be talking about Zodiac on the Triple Feature talkcast tonight... I should probably talk to the boys about it.
EDIT: Incidentally, for those in the dark, the line is from Dirty Harry, which was very loosely based on the Zodiac murders. So the two films are two very very different approaches to more or less the same subject matter.
Multiplex News & Updates
Bonus comics, drawings, and
other awesome stuff
Saturday, July 1, 2017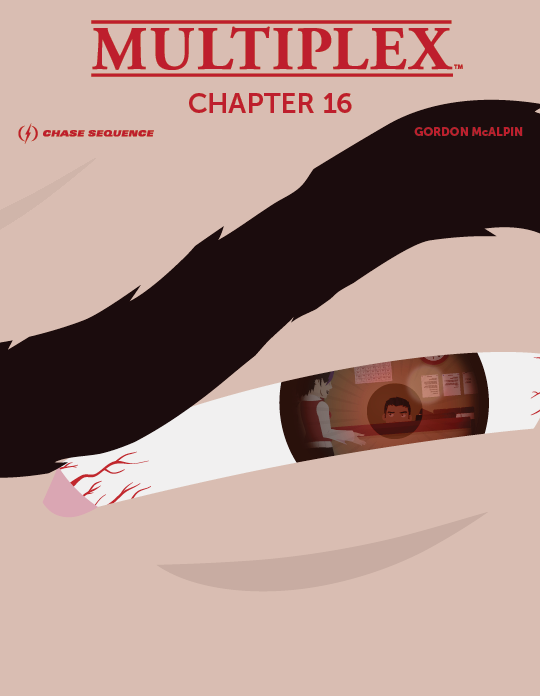 $3+ Patreon supporters get this one for free (until the next eBook is available), but for the rest of youse: The Multiplex: Chapter 16 eBook is now available!
Chapter 16 collects strips #339 –362 from the Multiplex archives, plus four bonus comics and one "extended scene" not found in the archives! Chapter 16 costs $1.99.
Supporting the Multiplex chapter eBooks helps make future Multiplex print collections possible. Thank you for your support!
Other Recent Posts