Notes from the Manager
Related Strips: #1083: Respect My Authoritah!; #1108: Clearing Things Up; #1109: Tattle-tale
The point Amy is bringing up is actually unclear (maybe). The law in Illinois doesn't say workers can't waive their break until later. It also doesn't say that they can; it doesn't mention waiving your break at all. As Kurt points out, the odds of anyone getting in trouble for asking people to volunteer to take their break later (and still getting paid for it) seems rather small… but she's sort of right in that Jason and Kurt were not complying with the letter of the law, either.
Multiplex News & Updates
Bonus comics, drawings, and
other awesome stuff
Thursday, June 15, 2017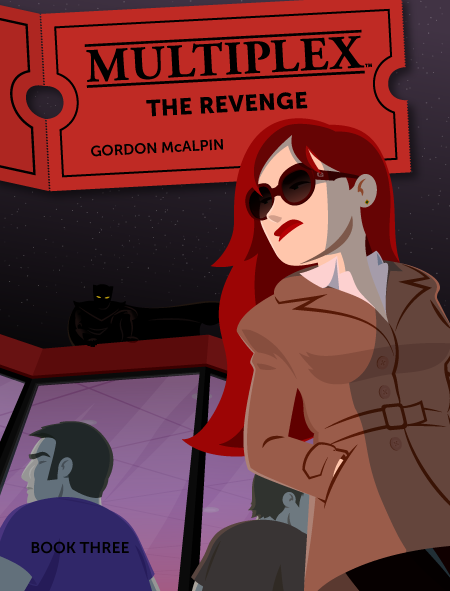 Multiplex: The Revenge (Book Three) is now available in the Multiplex Store! (Only regular/unsigned editions are available at this time; I'll add artist's editions once all of the Kickstarter rewards have been fulfilled.)
Multiplex: The Revenge collects chapters 11–15 of the series (strips #217–338, which ran from March 2008 to March 2009), plus over 30 bonus comics — including an all-new stories sets on opening night of The Dark Knight and Zack Snyder's Watchmen! If you miss Multiplex and would like to see more with these characters, the book collections are for you.
Head on over to the Multiplex Store and check it out today!
Other Recent Posts