Notes from the Manager
The trailer Kurt is watching is for Nine Lives. It looks like an utter trainwreck. Even though Spacey and Walken probably didn't spend a lot of time working on the movie (Spacey likely spent a short time on set pre- and post-cat, and then a couple of days in a sound booth; Walken's role sounds like he'll pop up in maybe three scenes), it's pretty stunning how they'd stoop to something this vapid.
As for the strip, to be continued later this week!
Kickstarter backers and Patreon patrons: At least two more pages of bonus comics will get posted this week! See you there soon.
Multiplex News & Updates
Bonus comics, drawings, and
other awesome stuff
Saturday, July 1, 2017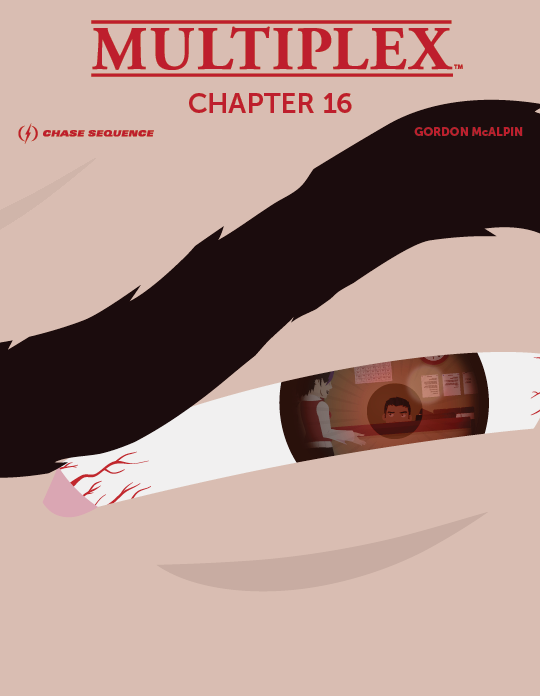 $3+ Patreon supporters get this one for free (until the next eBook is available), but for the rest of youse: The Multiplex: Chapter 16 eBook is now available!
Chapter 16 collects strips #339 –362 from the Multiplex archives, plus four bonus comics and one "extended scene" not found in the archives! Chapter 16 costs $1.99.
Supporting the Multiplex chapter eBooks helps make future Multiplex print collections possible. Thank you for your support!
Other Recent Posts