Notes from the Manager
There's been a bit of a fuss about Black Christmas -- not only because it's a Christmas horror movie, which is kind of retarded, because there have been plenty of those (including the original 1974 Black Christmas this new version is a remake of), but also because it opens on Christmas Day.
What I want to know is... so what?
How is this really more offensive than just any other blood and guts fest out there? I'm not a fan of the genre (although I must admit I enjoyed Nightmare on Elm Streets 1, 3, 4 and 5 as a teenager, because those films at least had a little imagination and some fun special effects), but shouldn't just the whole killing people thing be offensive enough to Christians, regardless of the fact that it's set on Christmas? Or have I just been blissfully unaware of the pro-Christian slasher flick genre all my life?
In more than one article I've read on the subject, they make special note that Christmas horror movies and other non-horror "anti-Christmas" films like Bad Santa never open on Christmas Day.
Well, no shit. It's not out of respect, folks. It's because by Christmas, people have already had their fill of Christmas: Christmas movies traditionally get a boost leading up to and on Christmas, drop a relatively normal amount for the next week, and then nosedive in January. (I'm basing this on a totally unscientific analysis of Christmas movies' weekly performances from the past several years at BoxOfficeMojo.com.)
By putting out a Christmas-themed horror movie on Christmas Day, I'm pretty sure the Weinsteins are either making a dumb move -- or, more likely, burying a film they know would bomb, while smartly going for broke at the same time, hoping for a huge opening week tally thanks to all the controversy this stunt release date has generated before it quietly disappears from theaters in three weeks.
I'd have done a strip about all this, if it wouldn't have been basically a rehash of the Da Vinci Code strip.
But wait! There's more!
Although Multiplex will be ending soon, thanks to readers like you on Patreon, the Multiplex 10 will stay open for business! I'll be posting bonus comics from future print collections, Multiplex Movie Review strips, updates on the upcoming Multiplex animated short, and, of course, other non-Multiplex stuff.
In addition to the warm, soothing feeling of being a patron of the fine art of comic strippery, Patrons get access to free Multiplex eBooks, sneak previews of upcoming comics and other behind the scenes peeks, sketch giveaways, and more!
You can also support Multiplex by shopping at the Multiplex store — or at Amazon via these affiliate links: United States | United Kingdom | Canada
Deleted Scenes Blog
Bonus comics, drawings,
movie trailers and more
Thursday, March 16, 2017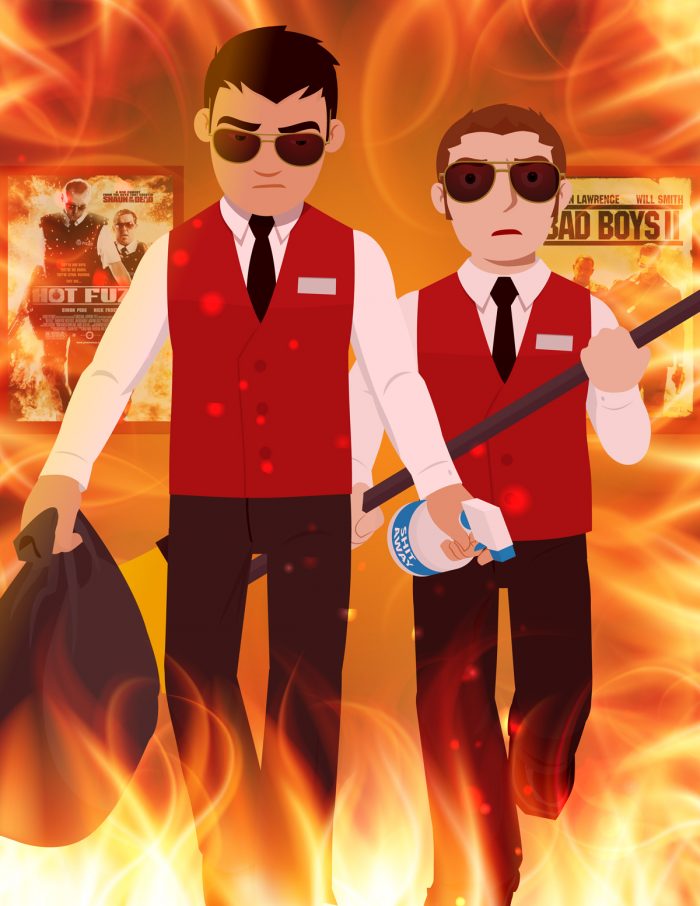 A brand spanking new eBook collecting all twenty-nine Multiplex Movie Reviews to date is now available via Gumroad. It's priced at $1.99 and includes a bunch of strips never posted to the Multiplex site and previously only available to Kickstarter backers and Patreon patrons. Some of them are even funny!
(Please note that if you are a Book Three Kickstarter backer or current Patreon patron, you already have access to this eBook! I included a link in the latest updates on each site.)
Other Recent Posts